OMEGA Constellation "C" W/G Day Date – Gerald Genta – 1969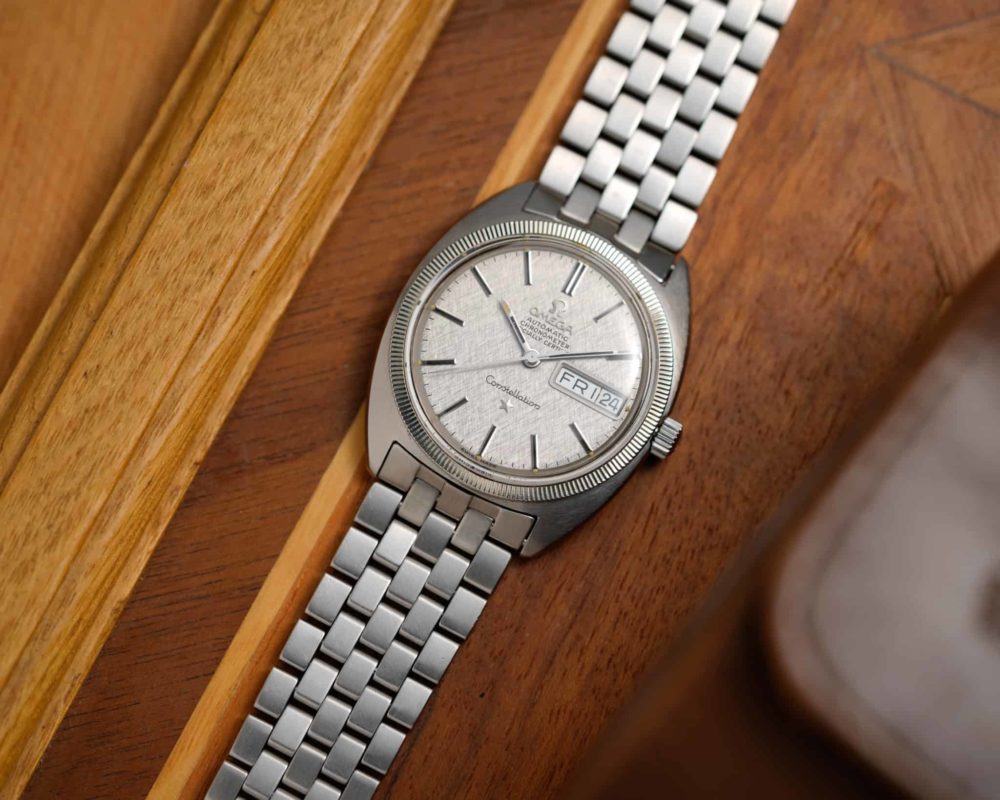 This watch is featured on hairspring watches - read the full story here!
Omega Constellation "C" Chronometer is a genuine Gerald Genta design. It is relatively unknown that he designed this iconic "C" shaped Omega in the 1960s. This rare Day-Date version comes with the rare white gold bezel and original solid steel full length bracelet. The dial is in excellent condition and has a distinctive linen texture that changes as the light hits it. Beautifully designed hands and Omega caliber 751 (day – date) make this watch a true gem and very collectible. Completely original and unpolished condition. Do not miss this watch!
Lieferumfang:
hochwertige Watchurbia Uhrenbox
Zertifikat inkl. Fotos
Service – Report
Garantieschein
35 mm ohne Krone gemessen
24 Monate*
*Die Garantiebedingungen finden Sie unter diesem LINK
Bitte kontaktieren Sie uns per E-Mail oder über den Instagram-Messenger um einen Artikel zu kaufen oder anzufragen.
Falls der Artikel gerade nicht verfügbar ist, sprechen Sie uns trotzdem gerne an!
E-Mail:  
Der Artikel ist nach § 25a UStG differenzbesteuert. Sie erhalten daher eine Rechnung OHNE ausgewiesene Mehrwertsteuer.